Welcome to 
ProMotorn Motorsports
Last updated: January 22th
The race team is owned and operated by ProMotion Motorsports Services LLC.


The Team:

Rich Bailey, Driver

Brent Sanford, Crew Chief

Dave Morris, Car Chief
Larry Lava

Russ Casady, Turn Wrench

Keith McCurdy, Engines

Jeff Marsh, Transmissions


2019 Events...
Jan 19th - 29th Winter Show

April 27th - 28th Woodburn*

May 18 - 19 Woodburn

June 14th - 15th Boise, ID*

June 21st - 22nd Spokane,*

June 28th - 29th Yakima*
July 4 - July 6 Independence,
July 7 Uniques Car Show
July 11 - 14 Marion County Fair
July 19 Burgerville, Albany

July 26 - 28 Night of Fire Woodburn

Aug 3 Billings, MT*
Aug. 10 Corvallis Burgerville

Aug. 16th - 17th Capiitol
Aug. 19 Volcanoes Stadium
Aug 22 Albany Grocery Outlet
Aug 24-Sept. 2 Oregon State Fair
Sept. 6 GK Machine
Sept. 7 Sherms Medford, OR
Sept. 8 BAT Medford, OR*

Sept. 20-22 Oregon Air Show

Oct. 4-6 Bauman Farms

Oct. 12 Winter Kick Off Burgerville

Dec. 14 Festival of Lights

* Blown Alcohol Thunder Series

Dragter Stats...

Best ET: 6.76 

Top Speed: 206 MPH

Engine: 540 CI

Transmission: 2 Speed Glide

Horsepower: 1,200 to 1,400

Length: 27 feet

Weight: 1,800 pounds
Contact Us...

Email us here!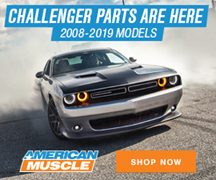 Click here for Challenger Parts
and Accessories
The Welcome Wagon!
Welcome to our new site. Additional information will populate this site as it becomes available. This web site is a learning experience since we are using an updated version of dream weaver. You will notice better fonts and a more reader friendly experience.
Winter Rod and Speed Show Another Big Hit!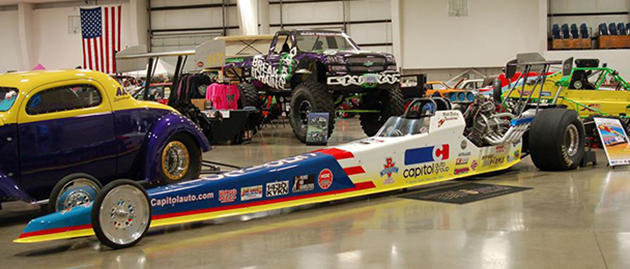 As I just took our celeb guest and all around good guy Justin Ashley to the airport and was driving back home I had a chance to reflect on this year's Winter Rod and Speed Show. The ever changing snowy forecast was a roller coaster ride and because many of our exhibitors don't send us very good photos or none at all, I was concerned that this year might be Rich and Jim's Waterloo! but we just kept pushing on hoping everything would work out.

Well, the results were excellent once again, perhaps one of our best shows ever! The car quality was more impressive impressive than the entry sheets indicated and some thought it was our best ever in 14 years! The turn out of spectators was incredible with a consistent line throughout the day Saturday thanks to the local radio stations KLOO, KRKT, KYKN and even Lars Larson as well as the local Albany and Corvallis newspapers. Everything went perfectly with no problems and lots of compliments!
We will once again start out with an empty building which will take a year to fill but we will successfully fill it again I'm sure. A heart felt thank you to everyone who participated in some way to make the show a screaming success! And a big thanks to Justin for being our featured guest! Everyone really enjoyed meeting him!.
LED Lights Brightens Up Dragster for Parade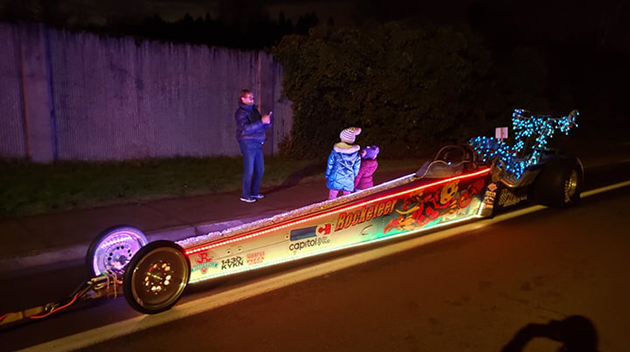 The Capitol Auto Group Dragster was a big hit in the Festival of Lights Holiday Parade. This year we upgraded to LED lights and made sure the logos were not covered up with lights as in years past. It was simple but spectacular as the lights changed colors and moved around unpredictably. I think it was our best parade showing ever and it went without a hitch. Lots of people were taking photos and it was likely the biggest crowd in the parade's history as thousands lined the entire parade route. With the parade and Bauman Farms over, we will switch back to the new race body.
Northwest Automotive Product Sales inc.,
and Justice Brothers Joins Race Team

Northwest Automoticve Products Inc., distributors of Justice Brothers Car Care Products joins ProMotion Motorsports' family of great sponsors for the 2020 season. This is a particulraly meaningful sponsor as the same Justice Brothers logo was on the side of Nyles Klampe's dragster and Gary Lewis' blown willies pickup. This is where driver Rich Bailey got his start in drag racing. Justice Brothers manufactures a long line of quality products that motorists have relied on since the 1940's.
Watch FixFlipFuel Here!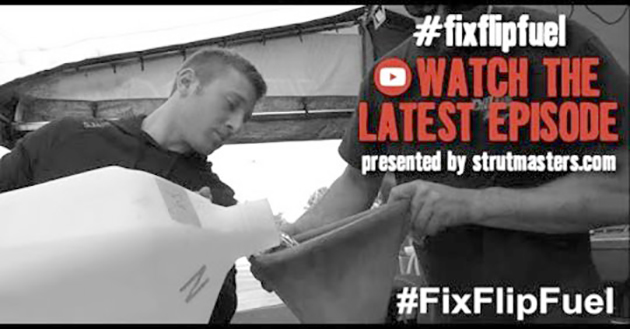 For those of you that got to meet Justin Ashley at the Winter Rod and Speed Show, you will want to check out the latest edition of the show Fix Flip Fuel. Even if you didn't met him this is the best episode yet! Here is the link:Click Here


Capitol Dragster Wins Best Appearing Award

Capitol Auto Group Racing won an award at the Blown Alcohol Thunder Awards Banquet held at the upscale Howard Johnson Plaza Hotel in Yakima, WA. The team won the 2019 Best Appearing Car Award. We are very happy to get some reconition for the car's appearance. Jeff Lewis did a great job painting the dragster so it was nice to earn the award that was voted on by fellow racers and crew members.
Now on Hot Lap...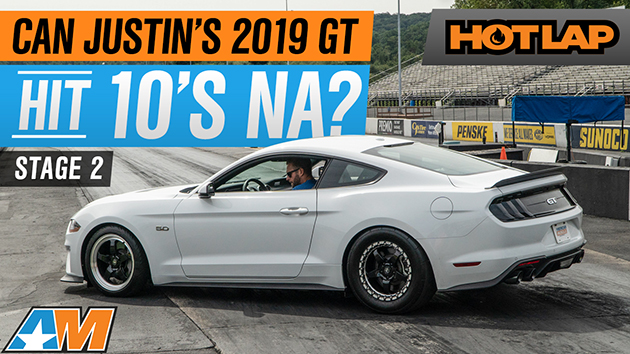 AmericanMuscle's (AM) resident Mustang expert, Justin Dugan, recently produced and released video of the second stage of his 10R80-equipped 2019 Mustang GT build!
In this episode of Hot Lap, Justin and AM's master tech, Joe Gallo, fire the parts cannon at Justin's Stang to try and hit 10's naturally aspirated in the quarter mile.
Featuring products from brands like BMR, Ford Performance, Viking, Stainless Works, JLT, and Lund, Justin works his way through a shopping list of Mustang mods while explaining why he chose them.
Watch it here: HOT LAP CLICK HERE

Baileys Blog:

Yep it's True I Now Work Full Time for an NHRA Top Fuel Team and Loving it!

At the start of October my unemployment ran out and I had to take money out of my savings account just to pay the mortgage. I had been unemployed for six months with no work in site and my unemployment Insurace ran out. With only rejection to look forward to when opening the daily emails it was easy to get down. Luckily drag racing served as a great distraction by either racing or displaying the car some place. Through it all something kept telling me that something really awesome is going to open up at the end of this situation so keep your head up.
Sure enough the day I had the car on display at Bauman Farms, I saw an ad that night as the Justin Ashley Top Fuel team was looking for a Director of Business Development. I applied and a week later I found myself in Charlotte NC for the NHRA Carolina Nationals with a new job! I hope this dream never ends because it's a good one and Justin is a great driver and all around nice guy.

People have been asking me if this will end my own racing career and no it won't. Most of my work is contacting business during the work week. And while I hope to go to a lot of races and travel a lot as I'm doing now, I'm hoping that most of my work don't overlap our race schedule but if it does ot does. We plan on a 12 race schedule and six of those events are before or after we are finished racing up here in the northwest. Besides loving this new job, I was in a bad way and I have not forgotten that. So, my priority is to serve my new race team and then this one second.
My life long dream was to make it into big time drag racing, although I didn't think it would happen like this. But here I am.

- Rich Bailey
More Stories Here!